Premio Mediterraneum 2018 per la Fotografia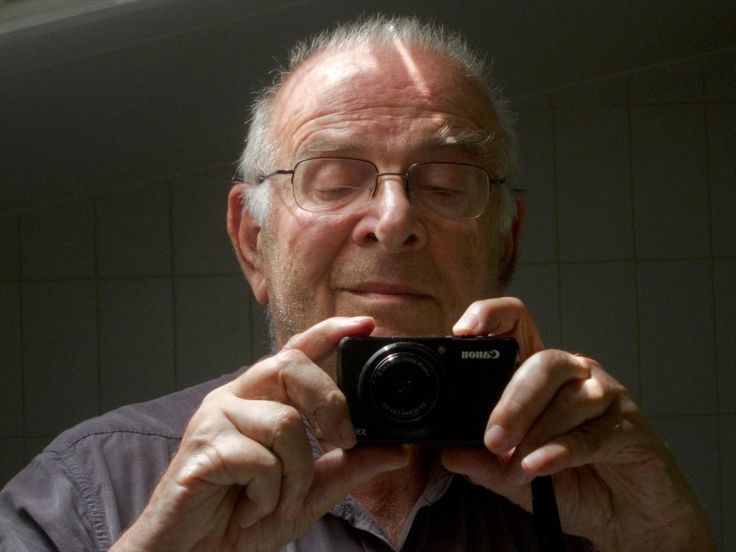 1928
Born on April 28th, in Abbazia, Italy (now Opatija, Croatia). My parents, Karl and Adele Edelstein, were both medical doctors, though my mother was to become a psychoanalyst.
1939 – 1945
Lived in Lugano, Switzerland. When I was fifteen, I swapped my postage stamp collection against a 35 mm Retinamat camera.
1947 – 1950
Moved to Milano, Italy. I first studied art, at the Accademia di Brera, then worked in an advertising firm, then purchased a Rolleicord camera and freelanced for Italian magazines.
1950
First trip to Paris, where I met Henri Cartier-Bresson and Robert Capa.
1952 – 1953
Trip to Pakistan and India, as free-lance photographer.
1954 – 1955
Moved to London, working mainly for LIFE and PICTURE POST.
1955
Moved to Paris, where I still live.
1957 – 1962
Became a fashion photographer, traveling between Paris, London and New York, working for JARDIN DES MODES, ELLE, GLAMOUR, VOGUE, HARPER'S BAZAAR, etc. Between 1958 and 1961 I was part of MAGNUM as an associate photographer.
1962 – 1963
Work on two books: STRIP-TEASE and TELEVISION. Trip around the world, for the German magazine REVUE.
1964 – 1988
Fashion and advertising photography in Europe and the USA.
1976 – 1986
Personal projects : "PORTRAITS OF TREES", "VERY SIMILAR", "NEW YORK UP AND DOWN", "GOETHE'S JOURNEY TO SICILY".
1986 – 1987
Worked on "ENTRE VUES": interviews with famous photographers, published in French by Nathan, Paris, in 1988.
1989
Began experimenting with digital imaging.
1990 – 1998
Working mainly on projects for books: "SCULPTURES BY DEGAS", "BESTIARIUM", "MYTHOLOGIES", "WALKS AROUND BOULOGNE-BILLANCOURT", "HISTORY OF FASHION AT MUSÉE GALLIERA", "ROMANESQUE SCULPTURES".
1998
First website: HORVATLAND.
1999
Working on "1999, A DAILY REPORT".
2000
Film FRANK HORVAT, 1999, on ARTE.
2003 – 2004
Photographs of "LA VERONIQUE": 50 yards around my house in Provence.
2005
Photographs of the "SCULPTURES BY ROBERT COUTURIER", for his exhibition at the Musée Maillol, Paris.
2006
Retrospective exhibition at Espace Landowski, Boulogne-Billancourt, France.
2007
Beginning of project "AN EYE AT THE FINGERTIPS".
2008
Retrospective exhibition WAYS OF AN EYE, at Villa Tamaris, La Seyne, Var, France.
"DE BOCCHE-TETTE-CULI-CAZZI-E-MONE": illustrations to erotic poems by Zorzi Baffo, a venitian aristocrat of the 18th century.
2009
Publication, under the name of ONLY FOR FEW, of a series of small books reserved for collectors, printed individually at the author's cost:
ADELE EDELSTEIN (or Book about My Mother)
DR. KARL HORVAT (or Book about My Father)
DE BOCCHE-TETTE-CULI-CAZZI-E-MONE (illustrations to the erotic poems by Zorzi Baffo, a venitian aristocrat of the 18th century)
NEW YORK UP AND DOWN (with a text by Franz Kafka)
MASKEN UND MANDARINEN (with texts by the german poetess Ingrid Mylo)
VRAIES SEMBLANCES (with love poems in 8 different languages)
Creation of a stage play, in collaboration with Hélène Busnel, François Hatt and Roberte Léger : AI-JE EMBRASSÉ NIETZSCHE SUR LE MONTE SACRO? (DID I KISS NIETZSCHE ON THE MONTE SACRO?) Performed at Horvat's studio in Boulogne-Billancourt.
2010
Began working on HORVATLAND, A TRIP THROUGH A MIND, to my knowledge the first iPad application about photography entirely conceived by the author of the photographs.
Award of PREMIO DEL CENTENARIO, by La Fondazione del Centenario, Lugano, Switzerland.
2011
Publication of the iPad application HORVATLAND.
Award for a photographic career by CRAF, Spilimbergo, Italy.
2012
Began working on a video project : EPPUR SI MUOVE (or MOVING STILLS).
Began working on a retrospective exhibition : THE HOUSE WITH 15 KEYS.
2014
Began working on an application : EYE AT THE FINGERTIPS.
Maillol's project.
2015
Began to work on the book : PLEASE DON'T SMILE
2016
Began to work on the book : PHOTOGRAPHIC AUTOBIOGRAPHY
2017
Began working on the series : NOTHING SPECIAL